The invention of world heritage
Duration of the visit : 60 minutes
Discover the most beautiful UNESCO heritage sites
The exhibition at the Royal Saltworks of Arc-et-Senans aims to explain how and why this concept was invented: the men who drew up the 1972 World Heritage Convention were discoverers, making sure that this heritage, the legacy of the past, could be passed on to future generations. The World Heritage List was created, and the List in Danger bears witness to the hazards of our world and has particular resonance today.
The exhibition "The invention of world heritage" thus aims, by providing teaching on the value and importance of sites or properties on the World Heritage List, to take part in their conservation and to make them known to everybody with the utmost respect.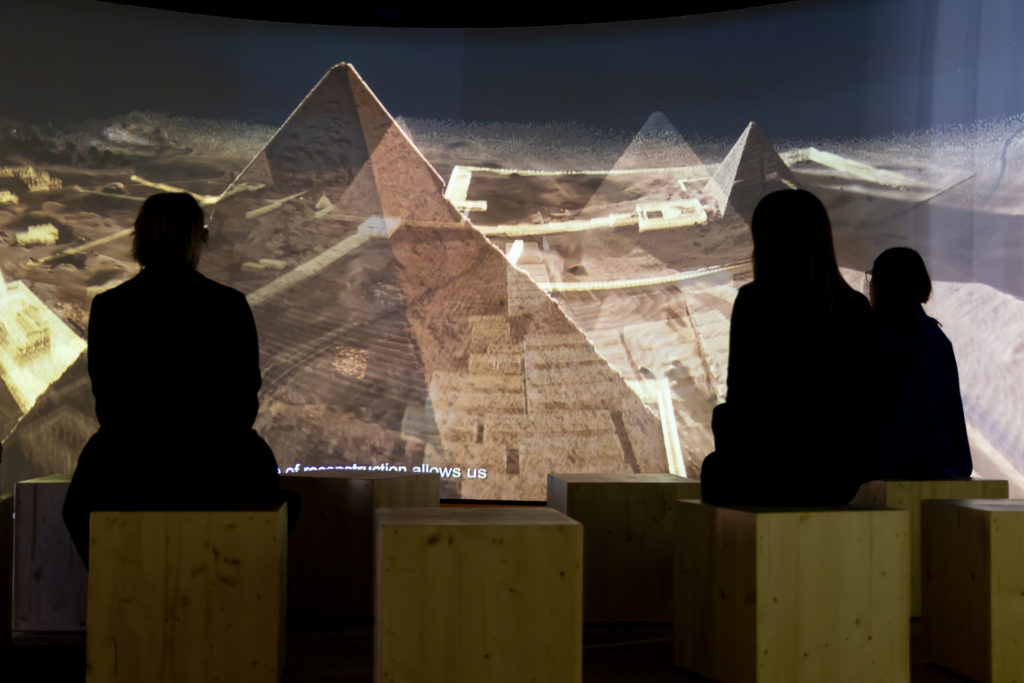 New: Immersive pavilion for a world tour in the heart of UNESCO sites
In January 20, the Royal Saltworks and the start-up ICONEM installed a new augmented reality device. A true capsule to travel in time and space, a pavilion placed in the heart of western Bern will present some of the most beautiful UNESCO world heritage sites (the pyramids of Giza, the temples of Angkor, the remains of Palmyra, Pompeii , the cliffs of Bamiyan …) using video mapping techniques to compose a 3D journey through five continents and several millennia of history.