Ledoux Museum
Duration of the visit : 60 minutes
The only museum in Europe devoted to an architect
The Claude Nicolas Ledoux museum focuses on the work of the creator of the Royal Saltworks.
The life of the architect, of whom only a few buildings remain because they were never built or they were destroyed by time or people, is revealed in around 60 models.
The multiple facets of his work are unveiled (theatres, mansion houses, tax collection buildings, etc.) through this tour, along with some dream projects, sometimes with utopian overtones (Ideal City of Chaux, a cemetery, a house of pleasure, schools, prisons, industrial buildings, etc.).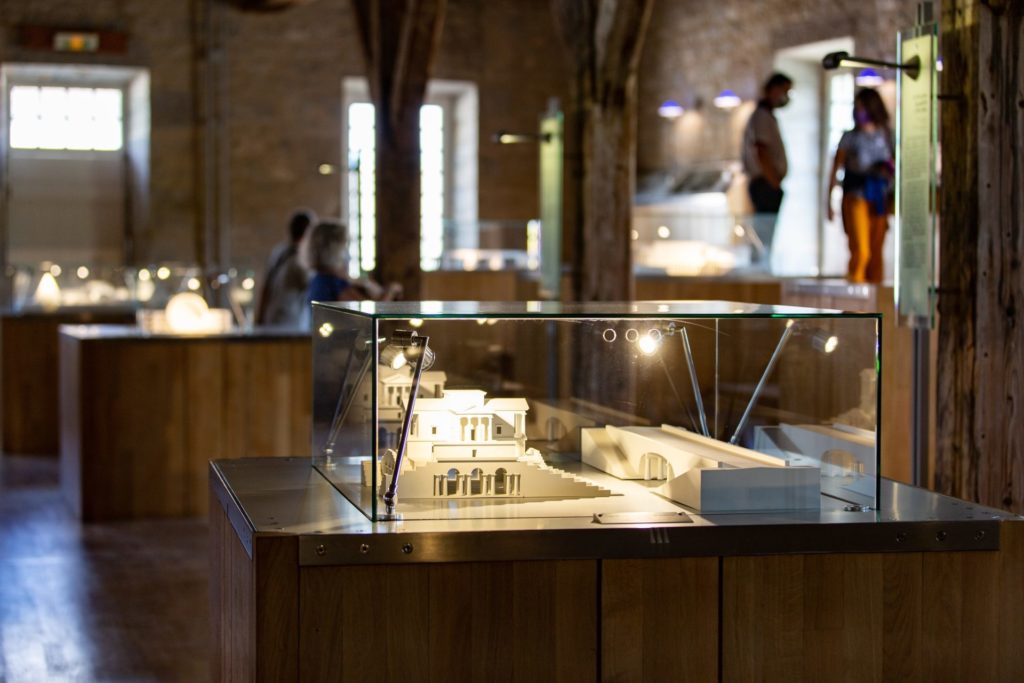 New: the Museum of Architecture by Claude Nicolas Ledoux
In February 2022, as part of the 180 ° augmented project, discover the new multilingual touch screen in the Ledoux Museum which will present, through 3 different user paths, the constructed and dreamed work of the architect. A scientific tour will present in particular the digitized plates of the treatise Architecture considered in relation to the art, customs and legislation of Claude Nicolas Ledoux. Architecture enthusiasts will discover 3D models of the architect's dream monuments that will come to life before their eyes and a discovery trail will allow visitors to explore the different facets of Claude Nicolas Ledoux, architect, philosopher and writer. using video mapping techniques to compose a 3D journey through five continents and several millennia of history.
Find out more about Claude Nicolas Ledoux